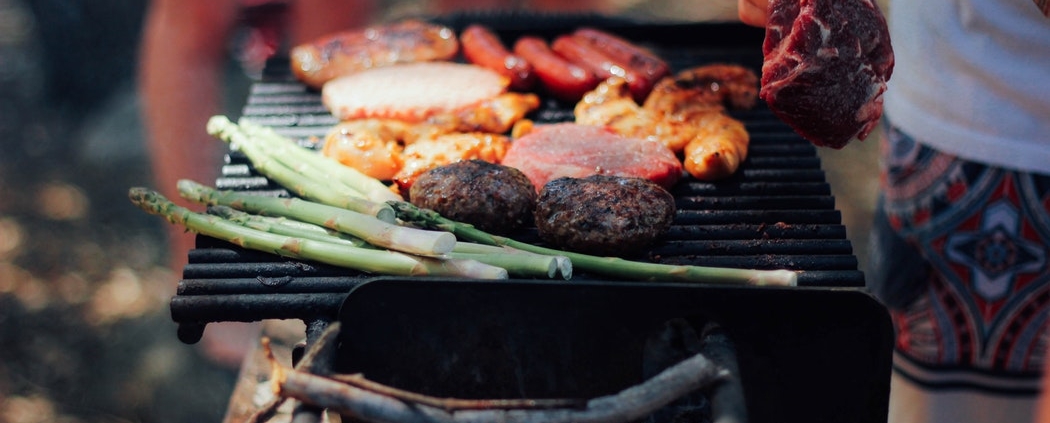 GOOD HABITS TO HAVE A GREAT AND SAFE BBQ SEASON
Never keep your propane gas tanks inside nor store them near to a source of heat (charcoal barbecues may not present a risk of explosion, but they may cause a fire or carbon monoxide intoxication).
Keep the cover open to avoid gas accumulation when you light the barbecue.
Always turn off the gas as soon as you're done the cooking, and stay away from the tank if you smell gas.
Never cook with a rusted or damaged tank. In Canada, tanks must be changed or inspected every 10 years.
If you suspect a gas leak, fill a bottle with a vaporizer spout with a little bit of dish soap, and vaporize on the connections when the gas is on; if you see bubbles, it means there's a leak.
Be careful when transporting the tank from the store to your home, and when riding in the car, place it on the floor of the car, with valves upward and open windows, instead of in the trunk.
Always be careful when using starting fluids or accelerants, wait a minute before lighting the barbecue, and make sure to store the bottles away from the barbecue.
https://awmalliance.com/wp-content/uploads/2019/04/photo-1463183427169-5df5a06d5447.jpg
700
1050
[email protected]
https://awmalliance.com/wp-content/uploads/2019/01/awm-color.png
[email protected]
2019-04-25 15:37:38
2019-04-25 15:37:38
Summer is almost here