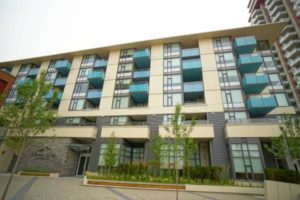 PROPERTY DETAILS
Rent : Varies
Bathrooms : 1-3
Square Feet : Varies
Area : North Vancouver
Parking : Yes
Pets: No Pets Allowed
DESCRIPTION
Please read the following application conditions carefully in preparation of your application being received for the Horizon rental building.
Eligibility Requirements:
Horizon is providing affordable rental housing in accordance with the requirements of the Community Planning Department of the District of North Vancouver. Those who wish to apply for housing within Horizon, must meet and verify all the following requirements as outlined by the District of North Vancouver:
• To rent a unit in Horizon, a prospective tenant must establish that he or she is an eligible person by providing a copy of the previous year's income tax notice of assessment for each household member or individual residing in the unit establish an aggregate annual household gross income that is less than or equal to 333% of the annual rent for the size of unit that he or she is applying.
Application Approval Process:
An application must be submitted, which is available on the AWM Alliance website at www.awmalliance.com under the Residential Listings tab. You will also be required to submit a Notice of Assessment from the 2016 tax year as verification of household income.
Once the application has been received, it will be reviewed. It will then be determined, based on the application details and eligibility requirements, if you qualify for housing in Horizon. This review process may include an interview with Horizon representatives to clarify any issues regarding the application process.
After the review process is complete, applicants will be advised on whether they have been approved or not approved for housing at the building. Please note that meeting all requirements does not ensure acceptance.
Horizon looks forward to serving the needs of the residents of the District of North Vancouver. Should you have any further questions regarding your application, please contact the management office at 604-685-3227 and someone will be able to assist you further.
FAQ:
Will I be able to choose my suite?
This will be based on each applicant's eligibility and the unit availability.
What are the utilities I have to pay for?
Utilities that you will need to set up and pay for include electricity, phone, cable and internet
What appliances are included in the unit?
All units include a stove, fridge, in-suite laundry, a dishwasher, a microwave, and an A/C unit
Are pets allowed?
No, pets are not allowed in the building.
Is access to the amenity building included?
At this time residents will not have access to the amenity building.
Is parking and storage available?
There are 42 parking stalls available for residents on the property. Stalls are available for rent at a rate of $75/month. Stalls will be rented on a first come first serve basis
Do you provide assistance in completing the application forms?
You can contact our office staff who can assist you with filling out the application form if required, by contacting us at 604-685-3227 or aj@awmalliance.com
When and how will I know if I've been accepted?
We review all applications as we receive them and may contact you for an appointment for an interview to ensure you meet the qualifications.
The above information, while deemed to be correct, is not guaranteed. Suite may not be furnished as depicted in photos. Pictures ad views may be of display suites only. Leasing availability, rates and timing are subject to change. AWM-Alliance Real Estate Group Ltd. professionally manages this property on behalf of the owner. Tenants are not required to pay any fees to AWM for the leasing of this property.
Contact AWM Agent
A.J. Dodimead
aj@awmalliance.com
(778) 383-6819