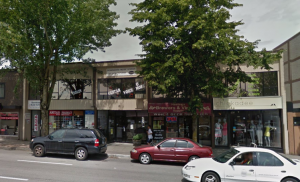 PROPERTY DETAILS
Base Rent: $9.75 psf
CAM: NNN $8.80 psf (+tax)
Square Feet : 1640 sqft
Parking : Yes
DESCRIPTION
Located close to transit in a high traffic location in Burnaby, the unit occupied the entire second level, has mountain views and would be ideal for an office or teaching facility. The unit offers 5 large private offices with plenty of windows, and 1-2 additional rooms which could be used as storage, as well as a large central room which could be used as a reception and seating area. 4 parking stalls at the back of the property are included in the lease rate. The unit currently has 2 bathrooms.
Property is marketed by:
AWM Alliance Real Estate group Ltd.
Vancouver, BC
V5Z 1E5 Canada
The above information, while deemed to be correct, is not guaranteed. Suite may not be furnished as depicted in photos. Pictures ad views may be of display suites only. Leasing availability, rates and timing are subject to change. AWM-Alliance Real Estate Group Ltd. professionally manages this property on behalf of the owner. Tenants are not required to pay any fees to AWM for the leasing of this property.
Contact AWM Agent
Louva Meloche
louva@awmalliance.com
(778) 945-2096